DTI - CITEM

The Philippines' Department of Trade and Industry (DTI) serves as the primary coordinative, promotive, and facilitative arm for trade, industry, and investment activities, and a catalyst for intensified private sector activity to accelerate and sustain growth through a comprehensive industrial growth strategy, a progressive and socially responsible liberalization and deregulation program, and policies designed for the expansion and diversification of both domestic and foreign trade.

Ramon M. Lopez, Secretary

361 Trade and Industry Building, Senator Gil J. Puyat Avenue, Makati City 1231 Metro Manila, Philippines

Telephone No.: +63.02.7510384
Fax No.: +63.02.8956487
Website: www.dti.gov.ph

The Center for International Trade Expositions and Missions (CITEM) is the export promotions arm of the Philippine Department of Trade and Industry (DTI).

CITEM is committed to developing, nurturing, and promoting globally competitive micro, small, and medium enterprises (MSMEs), exporters, designers, and manufacturers by implementing an integrated approach to export marketing, in partnership with other government and private entities.

For three decades, CITEM has established the country's image as the premier destination for quality export products and services. It continues to set the highest standards of creativity, excellence, and innovation to achieve export competitiveness in the international market.

As the prime mover in export marketing, CITEM provides export-driven programs, spearheads official participation in overseas trade fairs, and organizes signature events in the Philippines and high-profile promotional activities in key markets abroad.

CITEM undertakes design for export initiatives:

Brand Building;
Export Coaching;
Product/Merchandise Development;
Young Designer Development;
Local-International Designer Collaboration; and
Permanent Showroom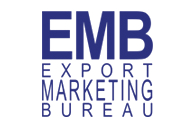 The Export Marketing Bureau (EMB) formerly Bureau of Export Trade Promotion (BETP) is the export trade promotion agency of the Department of Trade and Industry-Trade and Investment Promotions Group (DTI-TIPG). It provides frontline assistance, information, specialized consultancy services, business matching and other export development and promotion services to all exporters - both potential and established - and the general public.

As the lead agency tasked to develop, promote, and expand export trade, the EMB seeks to enable Philippine exporters to compete with world-class products and services.

The Manila Economic and Cultural office (MECO), exercising delegated functions, is the Philippines' representative office in Taiwan. It was established in 1975 and is organized as a non-stock private corporation under Philippine law. MECO promotes trade, investments, tourism, labor, scientific and cultural cooperation with Taiwan. The MECO provides assistance to Filipinos in Taiwan and provides visas, legal and consular services. The MECO coordinates with the Philippine government agencies and the private sector to fulfill this mandate.